We added extra nosepieces in your goggle case, in the case that you prefer a different fit than we found was right for you.
See the illustration below to find the extra nose pieces.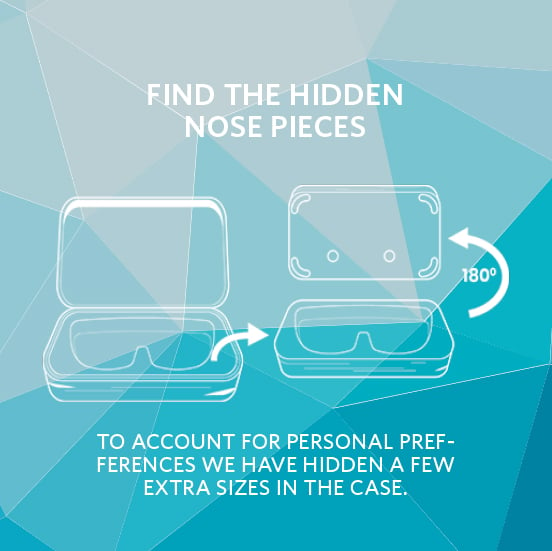 Our team-member Christina has also made this short video to show you how to find and change the nose pieces.
If you changed nose piece and still not get a wow-experience from the perfect fit, please see this article where you can see how to wear the strap the right way and with the right tension.
(If you have already done so, reach out to our customer service at contact@themagic5.com and one of our customer experience reps will help you out!. )